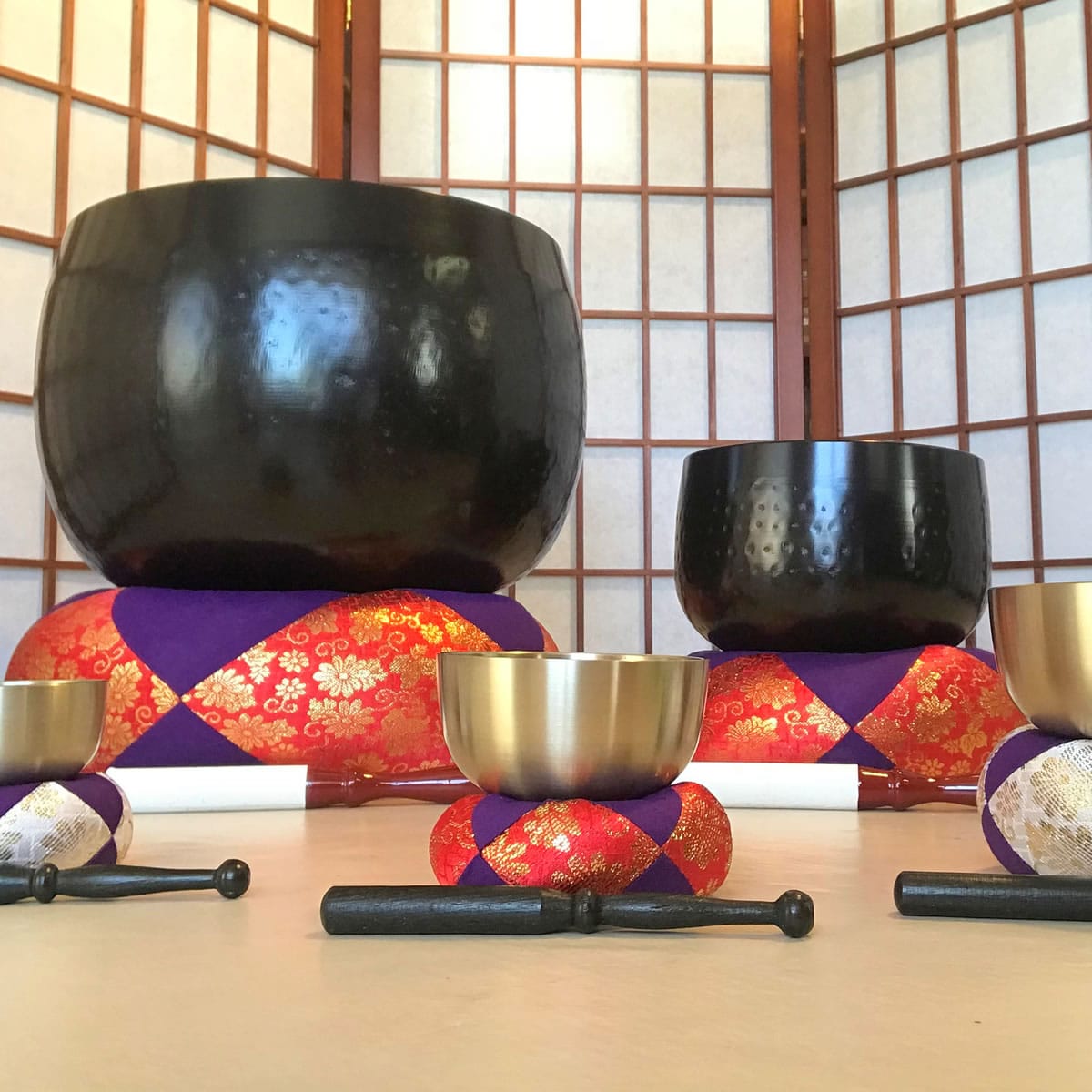 Teachers and Priests
Of Clear Mind Zen West
Dharma Transmitted Priests
Transmitted by Daiho Hilbert Roshi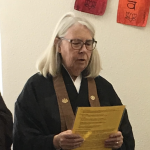 Kathleen Ryugin Sorensen Sensei
Dharma Transmitted Priest
Kathleen Ryugin Sorensen sensei spent her earlier life working as a Museum staff member at the California Academy of Science (3 yrs), San Francisco, and the The University of California, Berkeley (20 yrs). She served as a summer museum intern at the Smithsonian Museum, Washington DC in 1963. She was also a volunteer assistant at the Philadelphia Academy of Science during her brief time in that city, as well as the membership Secretary for The American Entomological Society hosted there.
Later in her life she spent 20+ years as a Playground Monitor supervisor for the Buckeye School District in El Dorado county, California, and 10 years as Advancement Chairman with Boy Scout Troop 645, where she oversaw and encouraged the development of 27 Eagle Scouts, for which that troop made her an Honorary Eagle Scout for her service.
She began studying Zen in Clear Mind Zen under Daiho roshi when her husband John Shoji Sorensen roshi joined the order in 2009. She took Sanbo that year, Jukai later, and became an Unsui priest under Daiho roshi in 2012. She was transmitted by Daiho in late 2016.
Her work has focused on providing Zen dharma services at Folsom Prison's Women's Facility, and both Folsom and Sacramento State prisons. She has also aided Shoji roshi in providing meditative services to blackbelts at a FSKA karate dojo in Roseville California, where she holds a pre-Shodan Brown belt herself. She's been Jisha at Hanashobu-an and Gyōa-ji to Shoji roshi; and Tenzo during Golden Foothills Sangha sesshins there, as well as assistant Tenzo during sesshins at CMZ HQ in Las Cruces, NM .
---
Dharma Transmitted Priests
Transmitted by Shoji Sorensen Roshi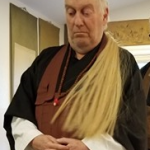 David Isurushin Shapiro
Dharma Transmitted Priest
Born and raised in Philadelphia, Pennsylvania, and attended Penn State University and the University of Oregon with a minor in Asian Religions and MS in Rehabilitation Therapy. Currently working with Psych patients in Reno Nevada and considers himself semi-retired. Degree of Zen Priest awarded December 11, 2017 by Rev Dr. So Shoji Sorensen, Order of Clear Mind Zen, Golden Foothills Sangha, El Dorado Hills California.
The name of Isurushin given by his teacher because of working in the Rehabilitation field for over 30 years and the name refers to Healer of Body, Mind and Heart and the insight that all three must work together and are not entirely separate.
While some start their work after ordination, he was incorporating Buddhist teachings into his treatments decades ago with a focus on compassion, constructive interventions and the desire to help others.
His other major contribution to Zen Practice is in being an admin in two Face Book rooms for over a decade, reaching thousands who may benefit from informal rather than formal training and sharing. With the realization that not all Zen Priests are destined to formally teach and have students, he has instead focused on helping his patients and others to incorporate Eastern teachings into Western thought via social media and providing references and interpretations to specific Sutras, teachings and Buddhist "Philosophy" which can be understood and internalized without the Pali and Sanskrit words.
Additionally, he has been working with Disabled Veterans with stress management issues and with teens on units with behavioral and emotional issues. His private business focuses on low income residents needing assistance with returning to community living and coping skills. His Mantra is "How can I Help" and that seems to be working out quite well for him.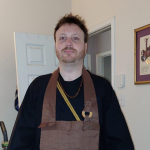 Seth Kongo Dennis
Dharma Transmitted Priest
Seth Dennis is your friendly neighborhood Zen priest in the wild city "where the West begins" of Fort Worth, Texas.
Seth received transmission from Dr. John (Shoji) Sorenson Roshi in the Matsuoka Soto lineage and currently studies koans under Zen teacher Russel Mitchell in the Open Mind sangha.
Seth works as a chaplain in the only maximum level trauma hospital in the golden triangle of nearby cities and towns. He has served in his role as priest to the DFW community for seven years
Seth also makes himself available to the online world as he teaches and offers spiritual care through social media, Skype, Zoom etc… He is available to anyone who is in need and encourages you to reach out to him if you are struggling through grief or in need of spirtual/emotional care. He does not charge for his services, but will accept dāna if offered. Seth can be contacted through Clear Mind Zen Sangha.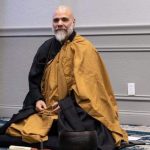 Russell Kyofu Seikyo Mitchell
Dharma Transmitted Priest
Rev. Russell Kyofu Seikyo Mitchell is a Certified Safety Professional. He is also a Technical Fellow of the International System Safety Society Inc., and currently serves as Immediate Past President of the Society. Russ is a Dharma transmitted priest in the Clear Mind School of Zen having studied under Shoji Roshi. Russ has studied in the Open Mind School of Zen under Fusho Roshi since 2012 and received Dharma transmission in that lineage in 2022. Russ teaches mindful awareness as a critical element in the practice of system safety and industrial/occupational safety as well as meditation within corporate environments. Russ is accepting traditional Zen students for Priest progression, koan students, and lay students. Weekly zoom meetings held on Tuesdays, provide a backbone of sangha support for his students.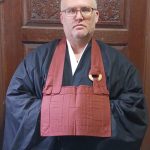 Tim Bassui Moran
Dharma Transmitted Priest
Timothy Bassui Moran is a 45-year-old married father of five who lives in Rockford, Illinois. He has a Master's Degree in Aerospace Engineering but has never entered the field and instead has had a number of careers which includes external medical devices prototyping, ice cream machine design, natural gas compressors design, and managing the design of fleet salt spreaders. He is currently in the process of creating his own Engineering services company. His first experience with Buddhism and Zen was reading Brad Warner's Hardcore Zen. Everyone has that one eye opening experience and that was his. His first meditation experiences occurred at a local Theravada temple. An inability to attend the Theravada temple's schedule led to an extended period of sitting by himself. Several years later, he joined several Facebook groups in order to gain a better understanding of Zen and connect with like-minded individuals. In 2016, he took part in the Kie San Bo ceremony with Clear Mind Zen and was given the dharma name of Bassui. Later that year he also took part in the Jukai ceremony and in 2017 became an Unsui under John Shoji Sorensen. Since that time, he has been leading a small group of meditators every Saturday morning at the local Unitarian Universalist church. He received transmission in 2020.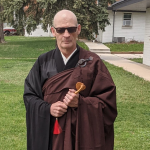 John Kijo
Dharma Transmitted Priest
John Kijo Sensei began Buddhist study and practice in the early 80's in Europe, including with groups such as the Triratna Buddhist Community, The Order of Buddhist Contemplatives/Throssel Hole Zen Buddhist Abbey in the UK, and with exposure to the Theravadin Thai Forest tradition, through Amaravati Buddhist monastery in Hertfordshire, UK. He began formal Zen training, around 1981, with the London Buddhist Society Zen group, under the direction of Ven. Myokyo-ni, in the Rinzai Zen lineage of Soko Morinaga Roshi. Kijo first ordained as a Zen priest in the White Plum Soto Zen tradition in 1991.Since the early 1990's, Kijo has taught meditation one to one, with interfaith and general meditation groups, in Zen sitting groups and with those dealing with substance abuse and self image issues. He is a member of Zen Peacemakers International and has guest lectured at the American University in London and at Heythrop College, the theological college of London University.
Kijo was ordained an Unsui in the Order of Clear Mind Zen by Shoji Roshi in 2017 and was Transmitted as a Zen teacher and a full priest, by Shoji Roshi in early 2021. He now teaches in Colorado at Smiling Buddha Zen Center, with the help of Maria Shinzai. Kijo's particular interests are in social, environmental and community oriented practice, informed by the core teachings and practice of Buddhism, engaged Buddhism, and the use of traditional forms of Zen practice, especially for those with children, people of color, those who are undocumented, and those on low incomes, who are under represented in Buddhist communities. Presently Kijo is looking to engage in formal Rinzai Koan training, in order to offer such practice in a relevant context to modern daily life in the West.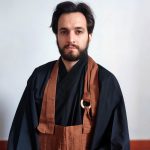 Jaime Taikan González Peña
Dharma Transmitted Priest
Jaime Taikan González Peña is Clear Mind Zen priest who is also an mexican actor/director and business owner currently living in Culiacan, Sinaloa, Mexico. He attended Naropa university. After joining the Golden Footshills Sangha, he studied under Shoji roshi receiving Sanbo and Jukai, took Unsui vows in 2016 and was transmitted in 2022. As well as at Guōa-ji, he has also attended retreats at the Suzuki lineage Tassajara, a Suzuki lineage monastery.
As a priest, he describes his practice as listening to people and trying to give them insight to whatever they're coping with so they can see things differently themselves.  He holds meditation groups and short local retreats for people to experience the benefits of meditation firsthand in a city where such options do not exist. 
Also, he also describes his practice as reminding himself to do what he enjoys and enjoy what he is doing (and adds "not always successfully, it's a practice! May all beings be free from suffering.")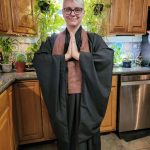 Lori Oshin Coates
Dharma Transmitted Priest
Lori Oshin Coates is a 1997 graduate of the Ohio State university holding a BA in literature. For the past 20 years she has worked as a professional pet groomer and owns her own grooming business in Columbus Ohio.
While pursuing lifelong love of reading and knowledge she has read French and German existentialists, especially Herman Hesse, whose works, especially Siddhartha, led her to want to learn more about Zen Buddhism. In 2014 she became John Shoji Sorensen's student and took jukai that same year, took unsui in 2017 and was dharma transmitted in 2022. Lori offers local online meditation sessions in Columbus OH.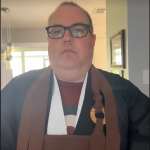 Carl Wade Gakudo Thompson
Dharma Transmitted Priest
Dr. Carl Wade Gakudo Thompson, is a transmitted Zen Buddhist Priest. His dharma name is Gakudo, which means "Practice of the Way", and is also the name of a treatise by Dogen, founder of the Soto Zen sect. As a professor and academic as well as a priest, he offers his services on campus by being available to provide spiritual counseling to students and staff of all faiths on my campus at Howard College in Big Spring, TX, as well as his previous institution of Texas Wesleyan University. He has also taught meditation seminars to students so as to help relieve stress and have led meditation activities for students during finals week. He has also previously served as the Buddhist Chaplain at Tarrant County Jail in Fort Worth, TX in a volunteer capacity for a period of time. His hope is to further his outreach at Howard University and start a meditation group on its campus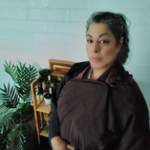 Maria Shinzai
Dharma Transmitted Priest
Maria Shinzai, was a Zen student for over a decade before being transmitted by Shoji Roshi in 2022. She is the temple priest in training at Smiling Buddha Zen Center and is also unlucky enough to be married to Kijo Sensei, whom she keeps in line with a chancla whenever he takes himself too seriously, which is often. Shinzai has written for Out Front Magazine in Colorado and is particularly interested in bringing Zen practice into the community through Zen at work programs, as well as through offering weddings, Buddhist naming and other such ceremonies. Shinzai is also actively engaged in offering Zen practice to the Hispanic and undocumented community in the US.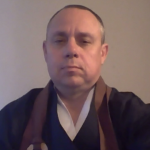 Berry Gambo Crawford
Dharma Transmitted Priest
Berry Crawford first started practicing Zen meditation in 1992. He lived at the Sonoma Mountain Zen Center and practiced as a resident in the mid 1990s. There he completed the initiation ordeal known as tangaryo and completed traditional Soto Zen Practice Periods. Berry next practiced with Diane "Eshin" Rizzetto in the Ordinary Mind Zen School started by Joko Beck. Later, Berry became a student of John "Shoji" Sorenson and in 2022 was authorized to independently teach Zen. He currently engages in traditional White Plum koan study with his koan teacher Russell "Kyofu Seikyo" Mitchell and was authorized as an Assistant Koan Teacher by him in 2023. Berry is a member of the "Doan-ryo" at the Valley Streams Zen Sangha and is a member of the Board of Directors for the Sacramento Dharma Center.
---
Unsui Priests
Ordained by Shoji Sorensen Roshi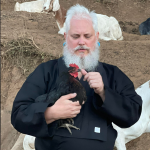 Roland Hoshuteki Tembo Hendel
Unsui Priest
Roland Hoshuteki Hendel has always exercised a passion for the study of philosophy and religion. He spent the last several decades studying both eastern and western traditions before beginning his study and training as a student of Shoji Roshi. Roland worked in Silicon Valley for 30 years as an electrical engineer, developing technical solutions to address the challenges of environmental sustainability. When he lived in San Francisco he volunteered at various charitable organizations, including the Marine Mammal Center and the Larkin Street Youth Center. During that time, he founded the local branch of the EDAR project - an effort to bring safe and portable housing to the city's homeless population. Since moving to Northern California, he operates a sanctuary to protect and preserve a redwood forest and sanctuary for rescued domestic and agricultural animals.
---
Second Generation Dharma Transmitted Priests
Transmitted by Disciples of Shoji Sorensen Roshi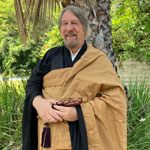 Tim Ryuko Langdell
Dharma Transmitted Priest
Tim Ryuko Langdell Sensei is a board-certified hospice chaplain and is both the head priest and guiding teacher at StillCenter Zen in Pasadena, California. His dharma name, Ryuko, means "Dragon Tiger." He holds an MDiv from Claremont School of Theology and a Ph.D. in Psychology from University College London. He is an author of several books, including "Beginner's Mind: An Introduction to Zen Buddhism," and "Christ Way, Buddha Way: Jesus as Wisdom Teacher and a Zen Perspective on His Teachings." As well as being a transmitted priest in Clear Mind Zen, he is also a fully transmitted teacher in both the Korean (Seung-Sahn) and the Vietnamese (Thich Thien An) Zen traditions. He was awarded "Inka" and the title of 'Soensanim' in the Korean tradition.
Ryuko began his Zen training in 1973 when he attended the Zen Center of Los Angeles and Tassajara Zen Center. He practiced with Bernie Glassman Roshi and with Egyoku Nakao Roshi at ZCLA, as well as with Roshi Joan Halifax at Upaya Zen Center where he graduated from Upaya's Buddhist Chaplaincy Training program. In addition to completing the Korean Zen koan curriculum, Ryuko is also working to complete the White Plum koan curriculum in the Open Mind School of Zen under Roshi Al Fusho Rapaport. Ryuko Sensei is accepting Zen students for Priest progression, koan students and lay students. He holds weekly meetings on Saturday mornings, providing sangha support both for his students and for a wider community of people interested in Zen practice.
---
Second Generation Unsui Priests
Ordained by Second Generation Dharma Transmitted Priests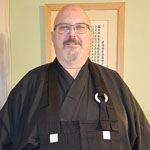 Jeff Tairen Albrizze
Unsui Priest
Jeff Tairen Albrizze is a Los Angeles native son. Tairen studies with Sensei Ryuko Langdell and was made an Unsui by Ryuko in 2022. Tairen's dharma name means Peaceful Lotus. Brought up Roman Catholic as a young boy, like many teens in the '70s he ran the streets during the "sex, drugs, and rock and roll" new wave. In his 20's he became an evangelical Christian, went to bible school, was a licensed Pentecostal minister, and preached all over America. Feeling he was a round peg trying to fit in a square hole, he deconstructed his faith and found Zen through a Thomas Merton book. Zazen worked for him to experience his life as the awakened way.
He studied Soto Zen at the Zen Center of Los Angeles starting in fall of 1988 and took Jukai in 1997. He lived at ZCLA as a resident in the late 90's. He has practiced in the Taizan Maizumi White Plum lineage, and the Shunryo Suzuki San Francisco Zen lineage. Jeff has years of experience as a volunteer Buddhist prison Chaplain, and leading a neighborhood Zen sitting group in Pasadena, California. He has done dozens of sesshins, has held many service positions, and aspires to keep practicing the Buddha Way in serving his community.
Jeff has been married for 19 years to his wife Amanda, and they have a 10 year old son Grayson. Jeff has been a Warehouse Manager for the Pasadena K-12 school district for 26 years, and lives in Arcadia, California.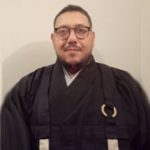 Luis Kaiun Lista
Unsui Priest
Rev. KaiUn, Luis Lista, has studied Buddhism since he was 14 years old, when first entering a Buddhist Temple following a Vietnamese girl he had fallen for. He is a Portuguese married man living in Belgium with his wife and two kids. A social worker and a specialist in education. He ordained as a Priest (Dharma Teacher) in 2011 (as Yaoxin Shakya) and was received as a Transmitted Head Priest (Chan Teacher) in the Linji Lineage of the Zen Buddhist Order of Hsu Yun (founded by WeiMiao JyDin Shakya) in 2015. He founded "Dharma Winds Zen Sangha" (dharmawindszensangha.org) in September 2015. KaiUn also had the pleasure to study Korean Zen as a Formal Student of Venerable Wonji Dharma. Venerable Wonji sadly entered emptiness unexpectedly in December 2021. In January 2022, KaiUn continued his study of Wonji's Dharma with one of Ven. Wonji's main Transmitted Heirs, Tim Jinhye Songdo Langdell, (Ryuko Sensei). In October 2022, following a long-lasting link with the Zen Dharma of Matsuoka Roshi, and a deep spiritual brotherhood with Ryuko Landgell Sensei, he entered Priest Training in Matsuoka Roshi's Soto Zen lineage through Landgell Sensei, receiving Unsui Priest Ordination as Rev. KaiUn. KaiUn's Dharma Winds Zen Hermitage, in Belgium, is an affiliated group of Ryuko Landgell's StillCenter Zen, Pasadena (itself affiliated to the Order of Clear Mind Zen).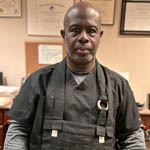 Ian GenKyu Cyrus
Unsui Priest
Rev. Dr. Ian GenKyu Cyrus is a native of Trinidad and Tobago, and studies with Sensei Ryuko Langdell. He was made an Unsui (Novice Priest) in the Soto Zen tradition of Matsuoka Roshi by Ryuko in 2022. He began his Buddhist path 30 years ago with the Nichiren Tradition and later with the Sokka Gakai. GenKyu was ordained as a Noviate in the Korean Zen tradition of ZM Seung Sahn by Ven. Wonji Dharma on July 23, 2016. He was ordained by Ven. Wonji as a Buddhist Pujari (Priest) on May 30, 2020. He currently leads a Sangha (Meditation and Buddhist studies Group) in Ft. Washington, Pennsylvania.


Rev. GenKyu is a former U.S. Marine and FBI Special Agent. He has earned a B.S. in Sports Medicine and a M.S. in Biomechanics from Temple University and is a certified Athletic Trainer (ATC). Since young adulthood, he has had several long-term apprenticeships under some well-known masters. He is a graduate of the International School of Shiatsu (ISS) and was graduated with honors from the Tri-State College of Acupuncture, New York, NY, where he earned a M.S. in Acupuncture Oriental Medicine and is a member of the advisory board. He was also graduated from Pacific College of Oriental Medicine where he earned a Doctorate of Acupuncture and Chinese Medicine-Integrative Medicine (DACM). He is currently a faculty member at The Won Institute of Graduate Studies. He is the founder and innovator of Oriental Medicine – Physical Medicine (OM-PM), a unique approach to myofascial pain and dysfunction and musculoskeletal pain. He is board certified by the National Commission for the Certification of Acupuncture and Oriental Medicine (NCCAOM). He has been in practice for over 20 years.

GenKyu is an internationally known martial arts master. He is the lineage holder of Choson Kwon Bup. He has achieved the highest possible ranking (9 th Dan) in Hapkido. He is the founder of Yu Shin HapGi Mu Yae, a unique system of martial arts. He also holds mastership levels in Taekwondo (8 th Dan), Chen Tai Ji Chuan, Yin Fu Ba Gua Zhang, Itto Tenshin Ryu Ken Jitsu.